Decor
Contemporary, modern & sleek. "Green" Bamboo Walls adorn the front dining room. The space is filled with warm earth tones of orange rust, deep mahogany, sheen lavender booths, rich tan and beautiful mosaic glass tile. Bright and Alive during the day. Dim, Candle lit and relaxing in the evening. The combination of lighting, sound, and warm esthetics creates a unique vibe in the space.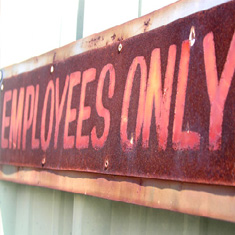 Jobs
If you think you have got what it takes to work along side our well trained, passionate crew, then download the attached form and email us at jobs@sanfordsnyc.com

Good Luck!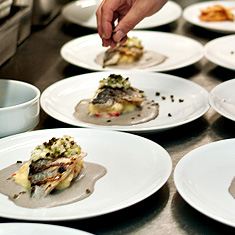 Catering
We are a full service off premise Caterer. We provide custom menu planning, black tie servers & bartenders, full event rental services, music and floral design. The same high quality can now be delivered to you, anytime, anywhere, at "Our Place or Yours".